This is a very quick fold that will enhance your buffet dinners. Your guests can simply grab a whole place setting at once since it is self-contained inside this napkin.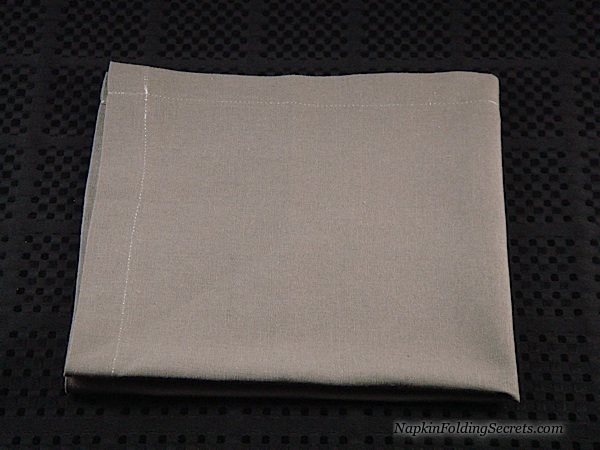 1. Fold the napkin into quarters and orient with the loose corners at the top right.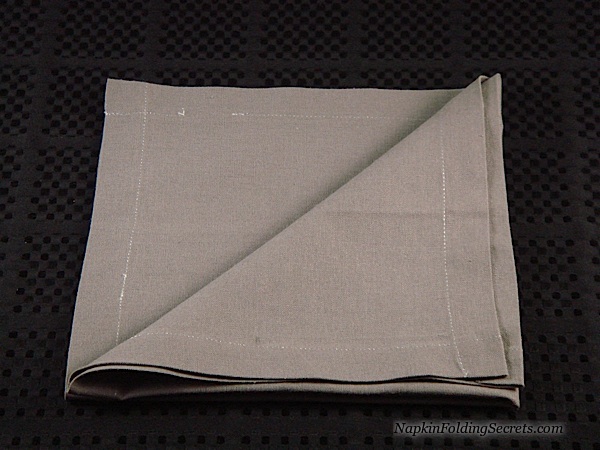 2. Fold the first and second layer of the top right down to meet the bottom left corner of the napkin.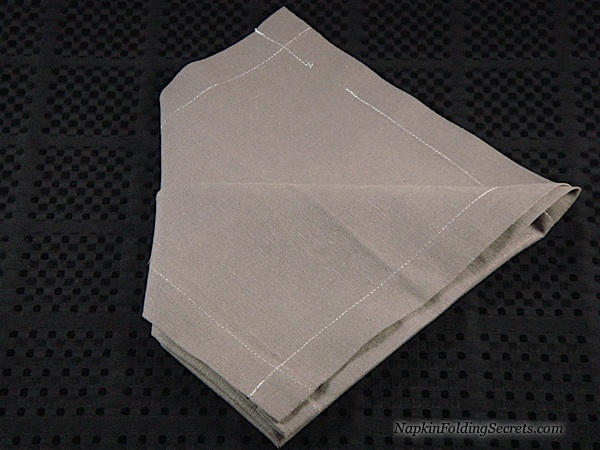 3. Fold the left corner behind the napkin.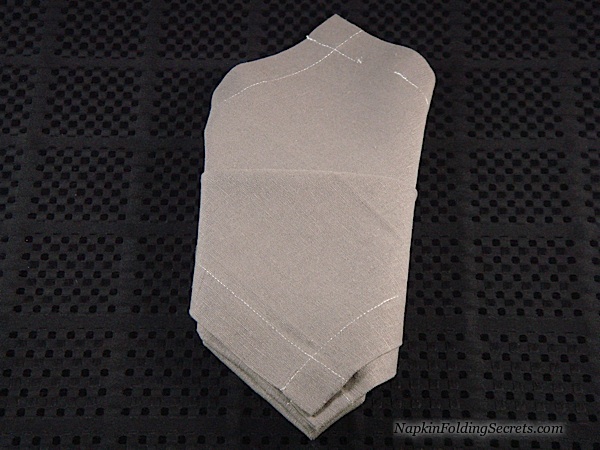 4. Repeat on the right side of the napkin.