The Fancy Corners is a very pretty fold and really shows off napkins that have nice edges.  It can be placed either next to, or in the middle of a plate.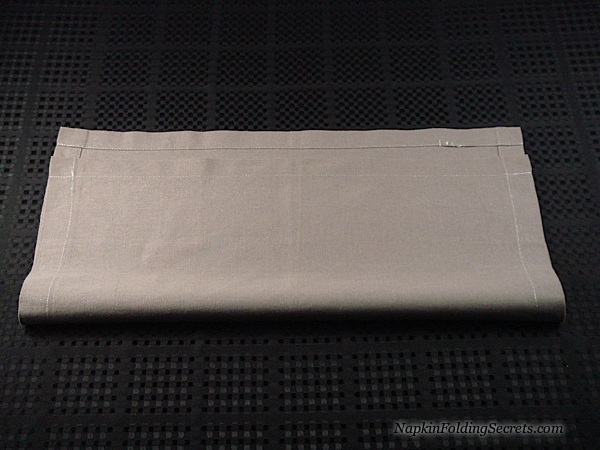 1. Fold the bottom edge of the napkin almost to the top as shown.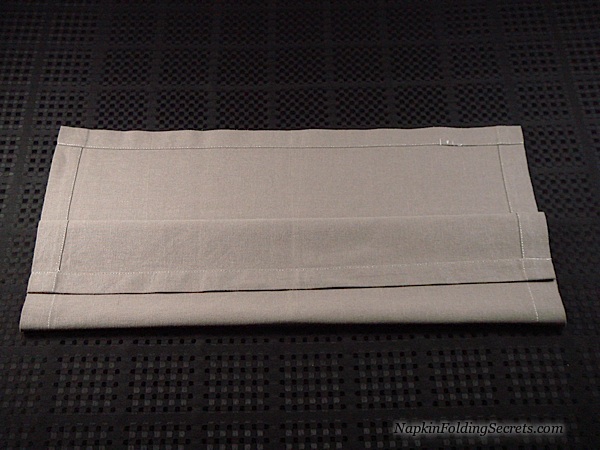 2. Turn down the front edge as shown.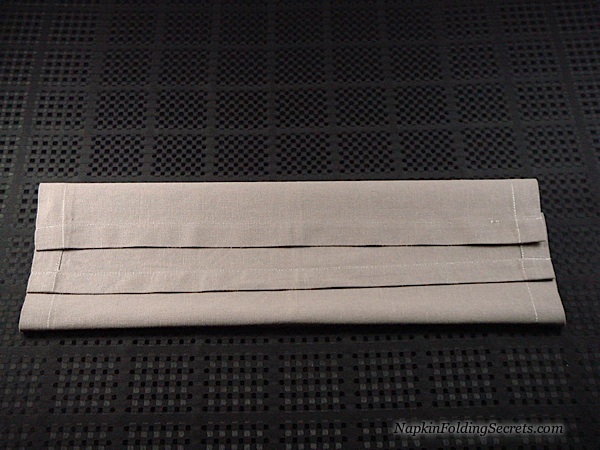 3. Fold down the Top edge as shown.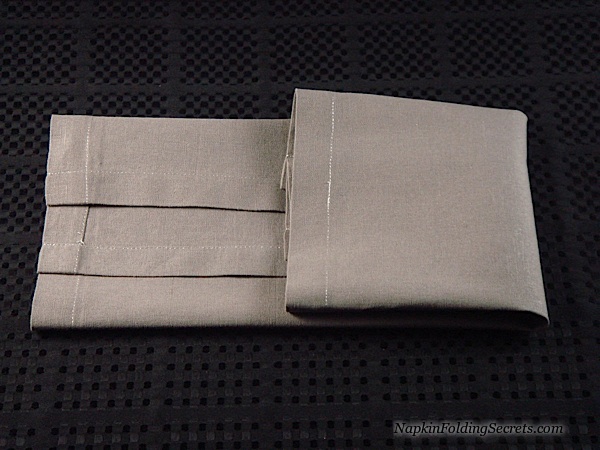 4. Fold the right edge in about third of the way.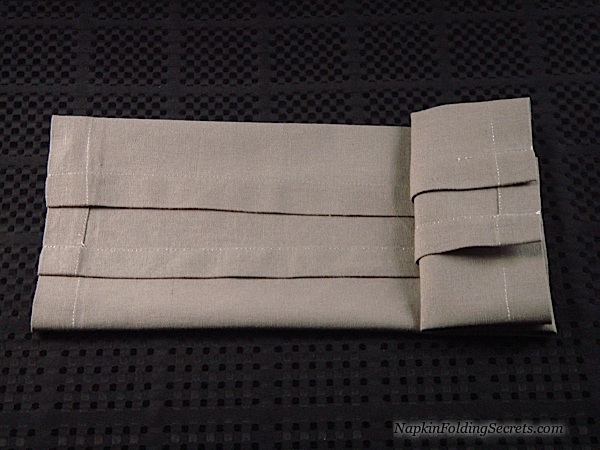 5. Fold it back outwards to the right.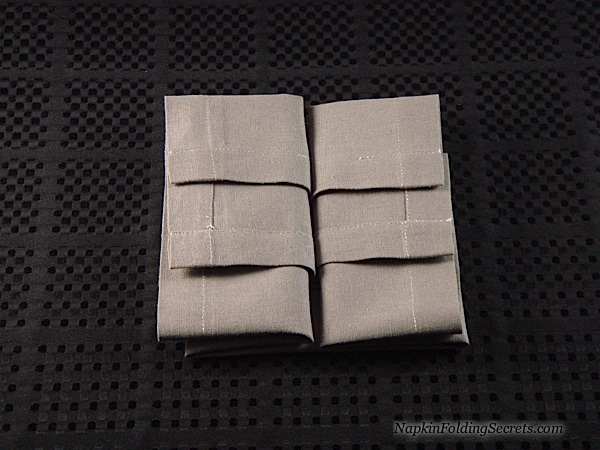 6. Repeat on the left side.