This buffet server is really easy to fold. It can be laid out on a buffet table and filled with appropriate cutlery for your meal, which your guests can then grab all at once.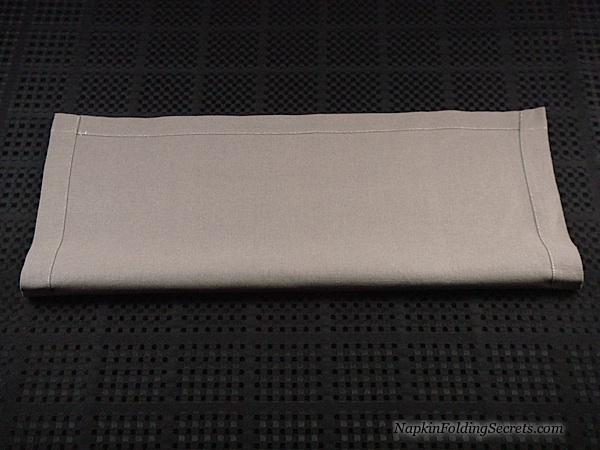 1. Fold the napkin in half with the fold on the bottom.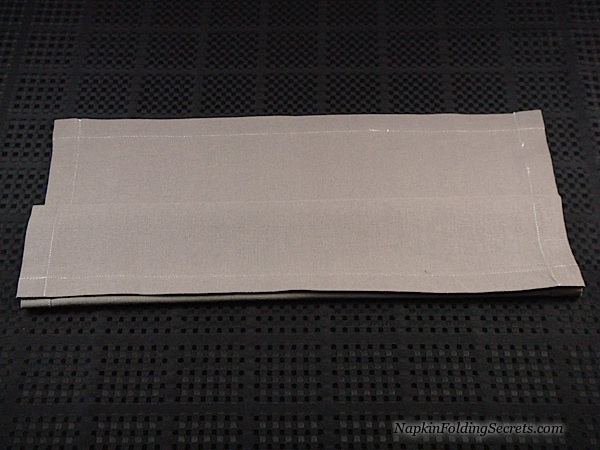 2. Fold down the front top edge to meet the bottom edge.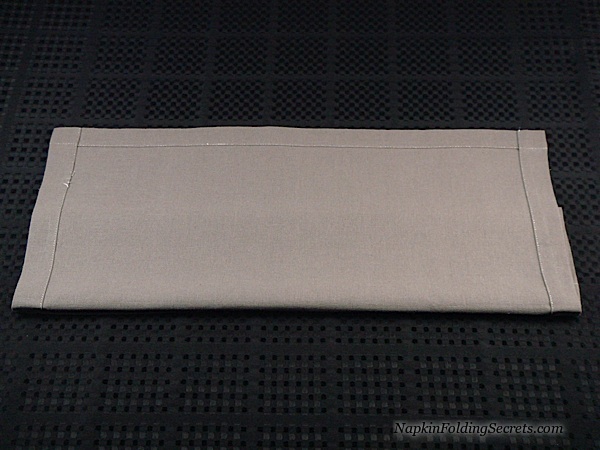 3. Carefully flip the napkin over.
4. Fold the left edge in to meet the center.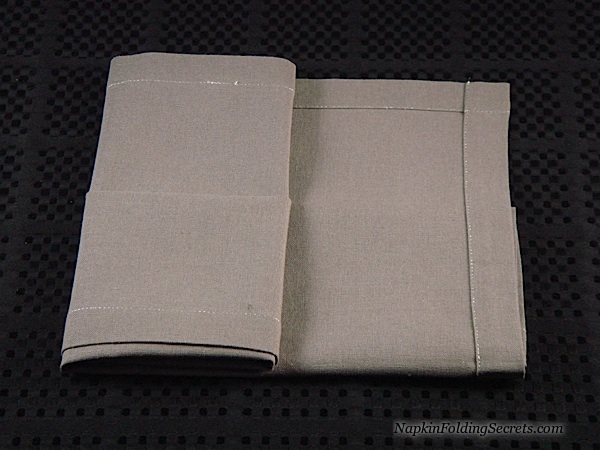 5. Fold in once more towards the right.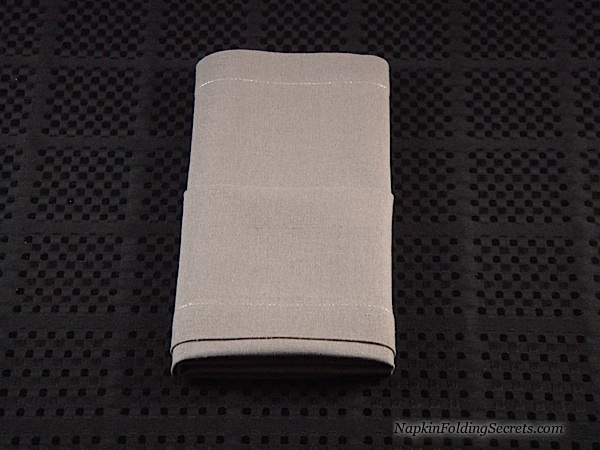 6. Fold in towards the right one last time.