The Double Barrel is a very easy fold and looks great with lighter weight fabrics. It really shows off fancy silk and linen napkins.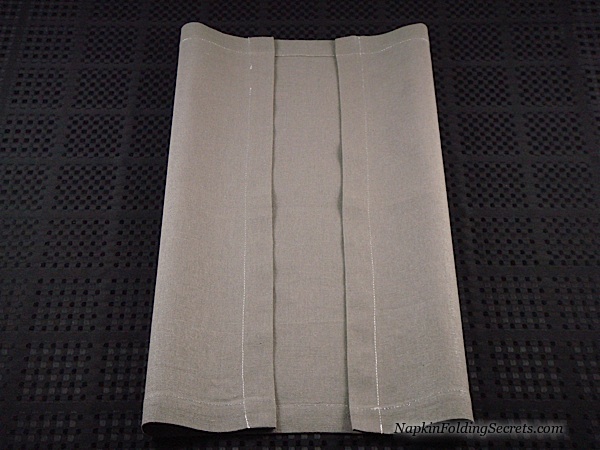 1. Fold the right and left edges of the napkin towards, but not all the way to, the center.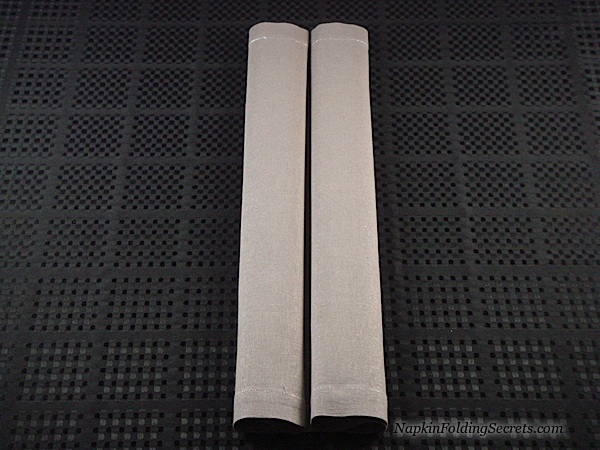 2. Fold the new outer edges to meet in the center of the napkin.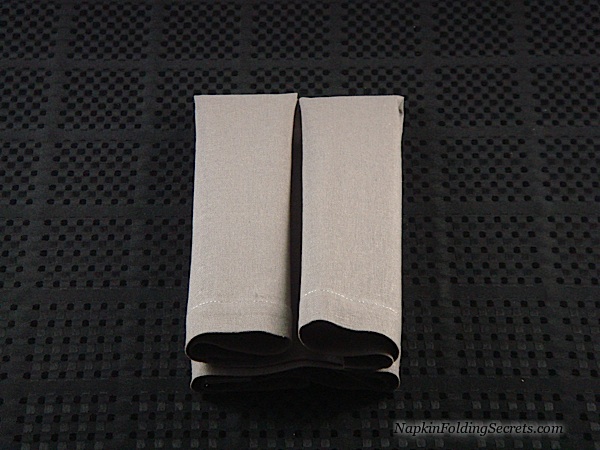 3. Fold the napkin in half vertically.