The Simple Lunch is one of the most common napkin folds. It's easy and looks great on any table. Light colored solids will contrast well with its shadows and create great definition.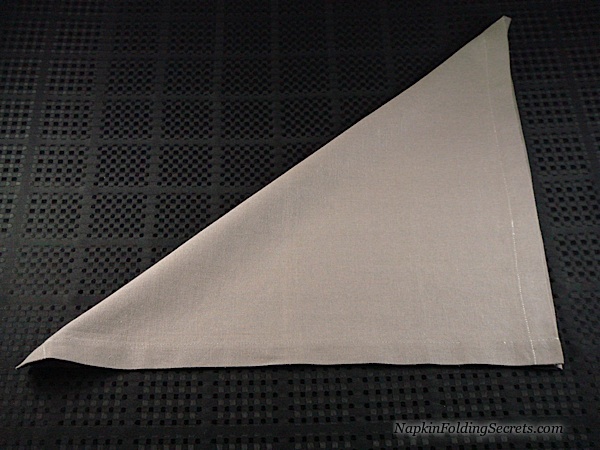 1. Fold the napkin in half diagonally.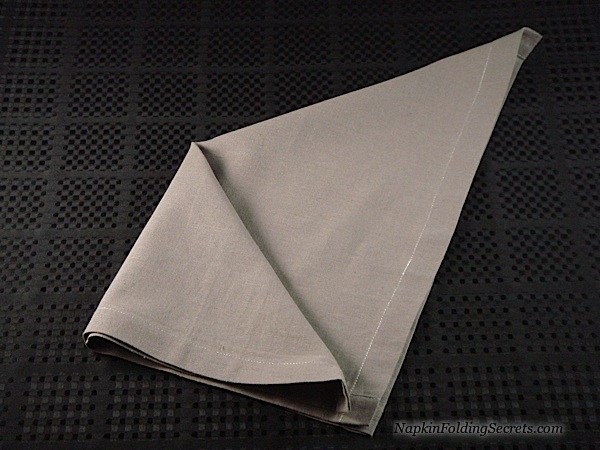 2. Fold the top left corner of the napkin to meet the bottom corner as shown.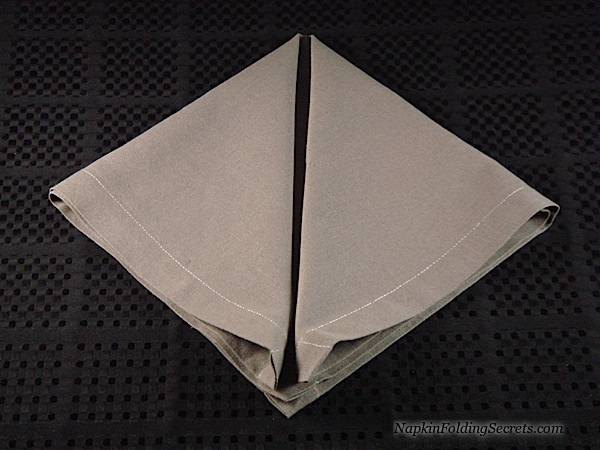 3. Repeat with the top right corner of the napkin and orient with the loose corners on the bottom.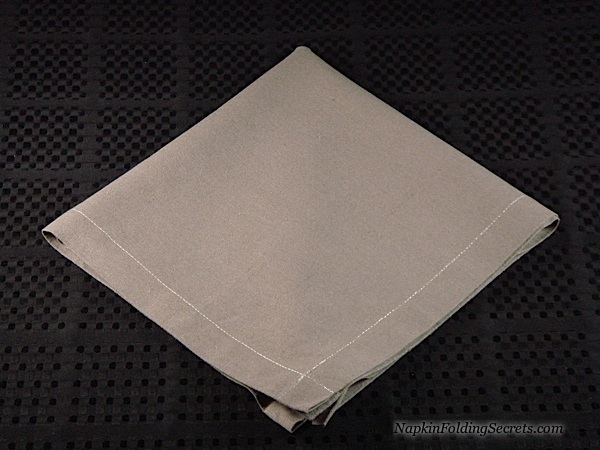 4. Carefully flip the napkin over.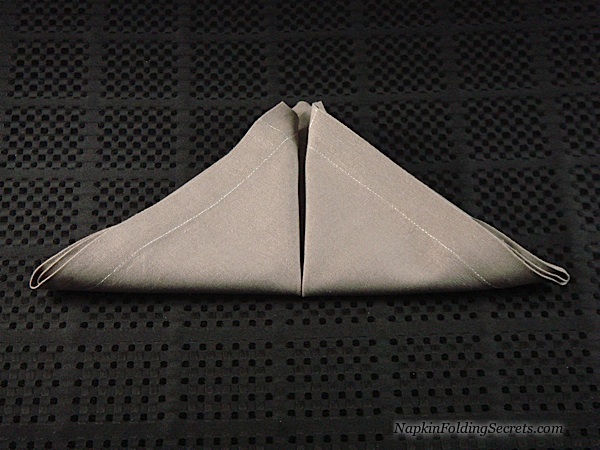 5. Fold the napkin in half so that the bottom corner meets the top corner.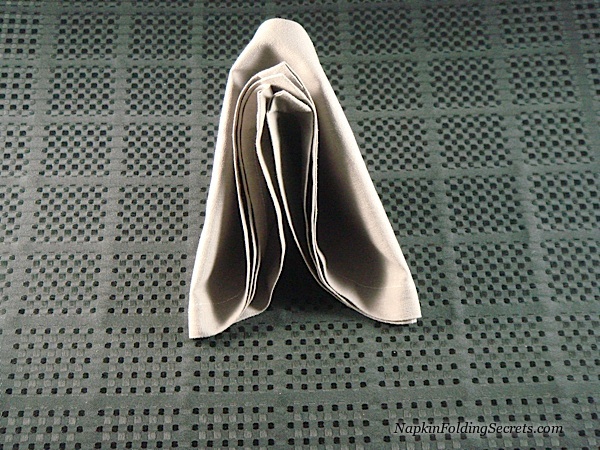 6. Fold in half again, so that the left and right corners meet, and then stand the napkin up as shown.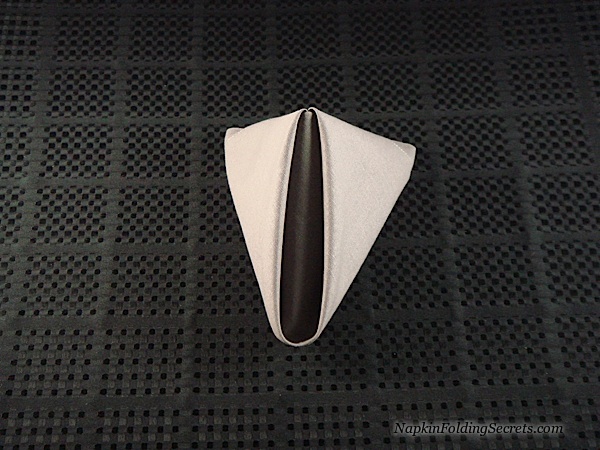 7. Flip the napkin over.