The Pineapple is a beautiful and whimsical fold and looks great with solid color napkins that will bring out the depth in its folds.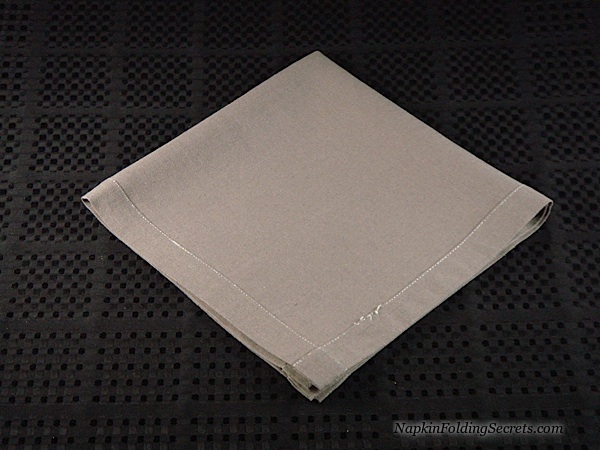 Step 1. Fold the napkin into quarters and orient it with the loose corners pointing down.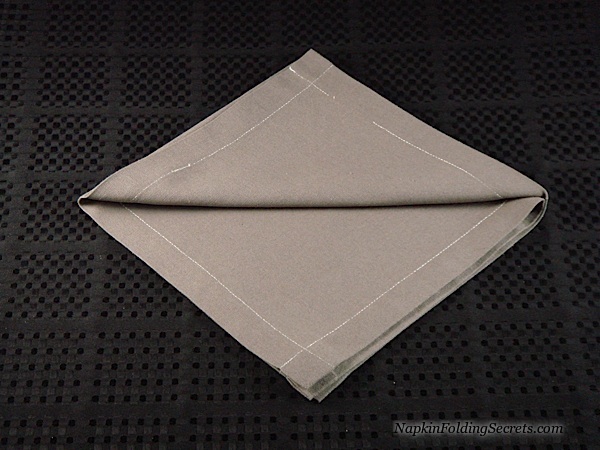 Step 2. Fold the top layer of the bottom corner up to meet the top corner.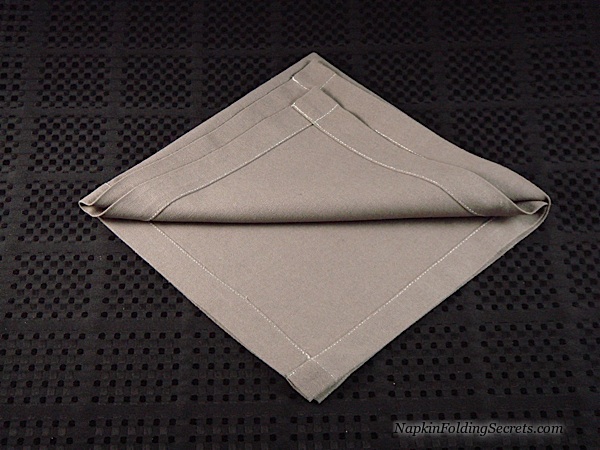 Step 3. Fold the next layer from the bottom corner up to just under the first layer.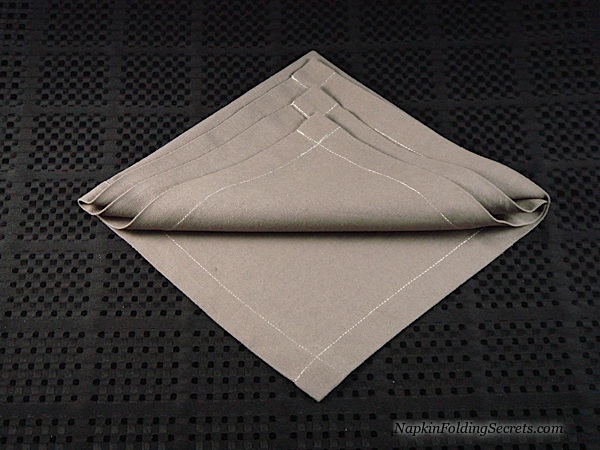 Step 4. Repeat step 3 with the next bottom corner layer.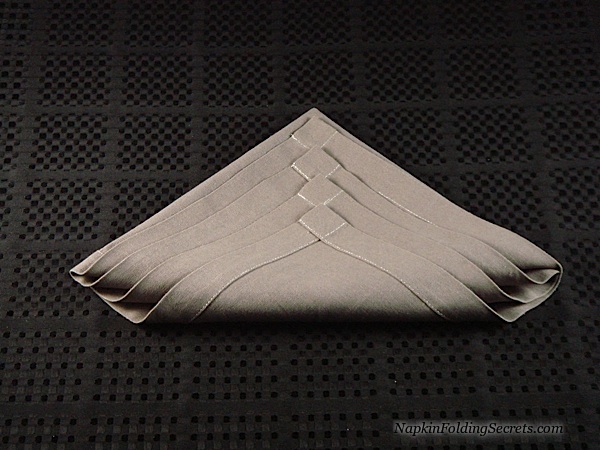 Step 5. Fold up the last bottom corner as shown.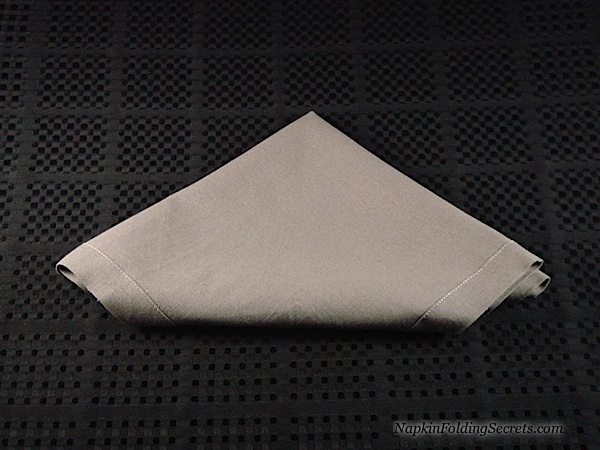 Step 6. Carefully flip the napkin over.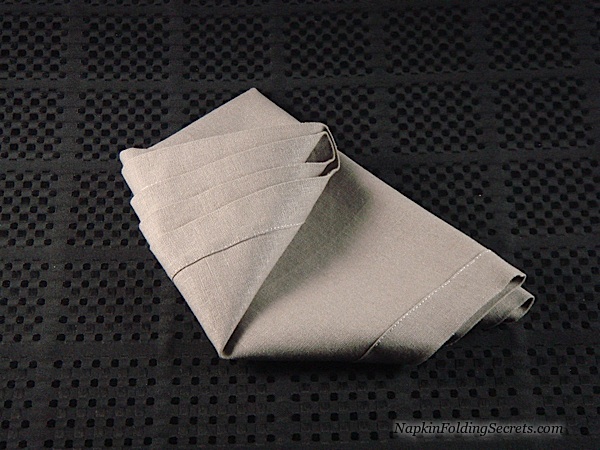 Step 7. Fold the bottom left corner over to the right as shown.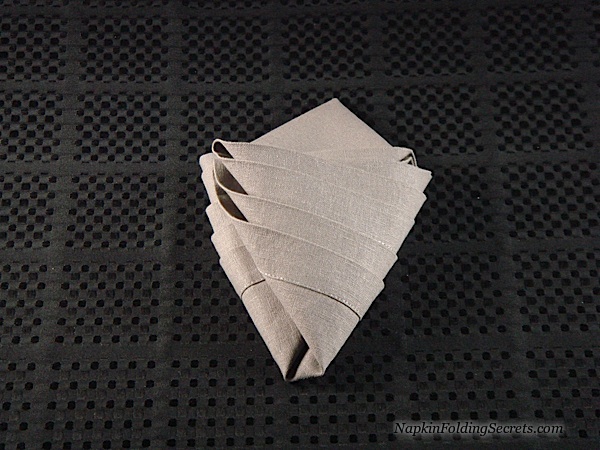 Step 8. Repeat with the bottom right corner.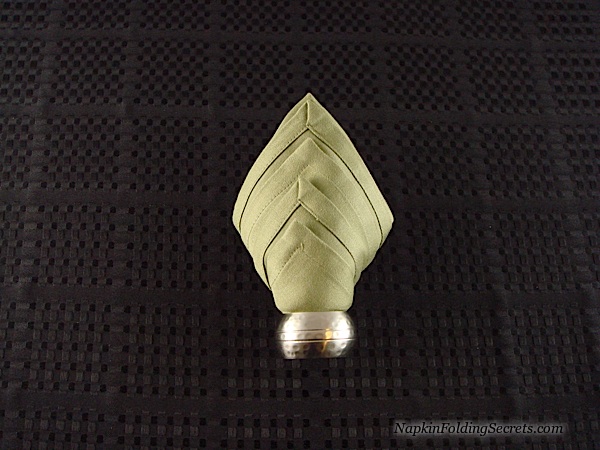 Step 9. Fold the napkin over and gently tuck into a napkin ring.