The Reindeer is a fairly complex fold, but easy to master with a little practice.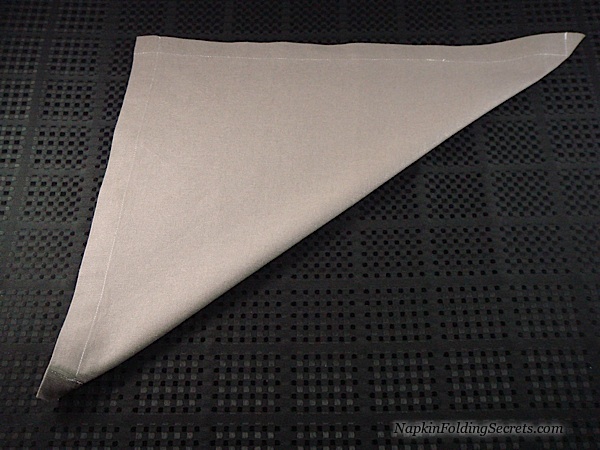 1. Fold the napkin in half diagonally.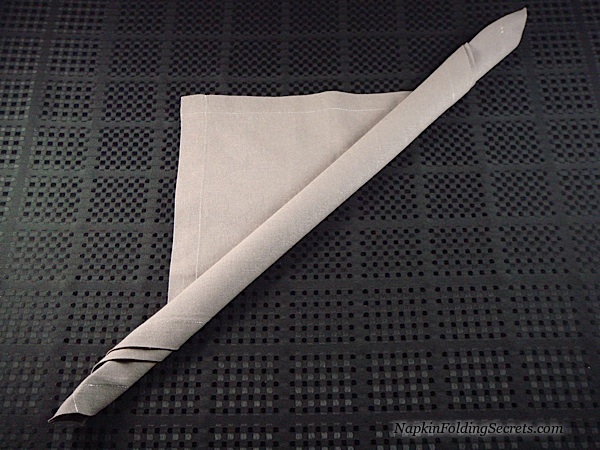 2. Roll the napkin from the bottom up about halfway.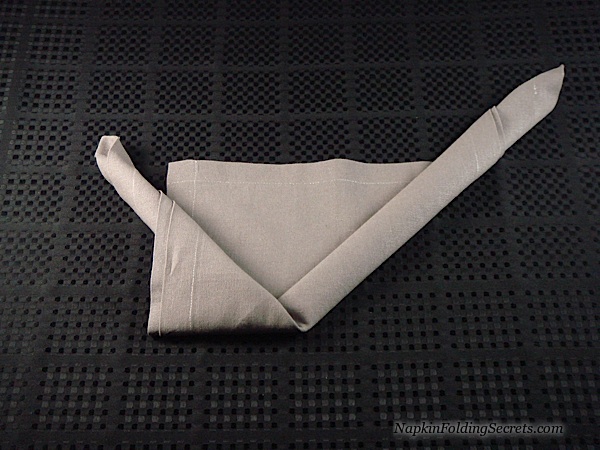 3. Hold the napkin at the center of the bottom edge and fold upwards as shown.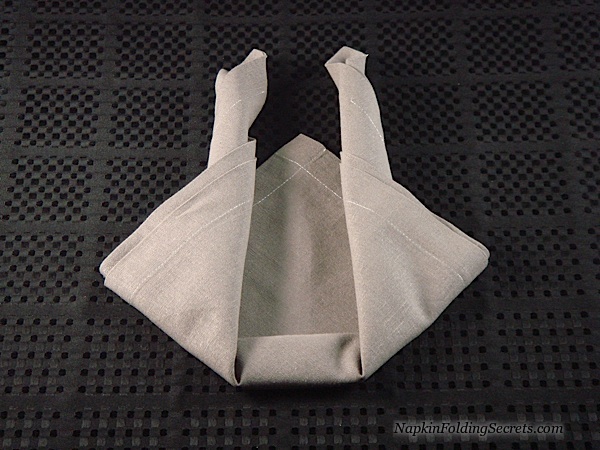 4. Repeat on the right side.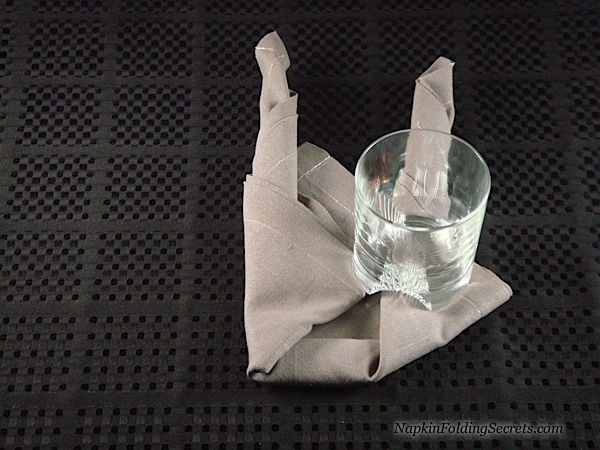 5. Fold the right corner of the napkin in as shown.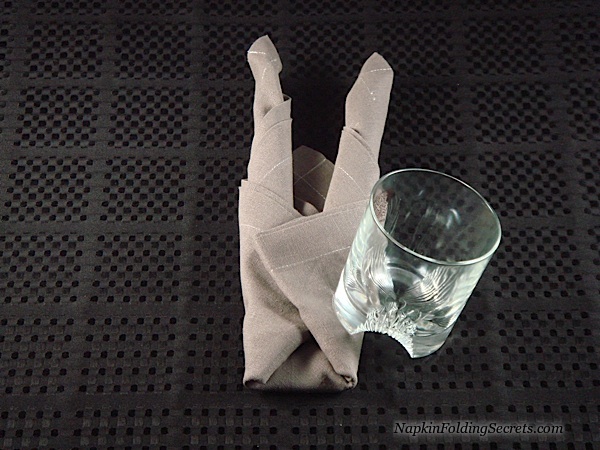 6. Repeat on the right side.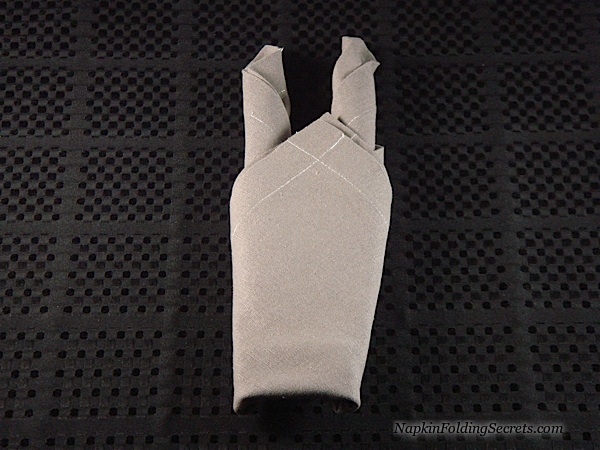 7. Carefully flip the napkin over.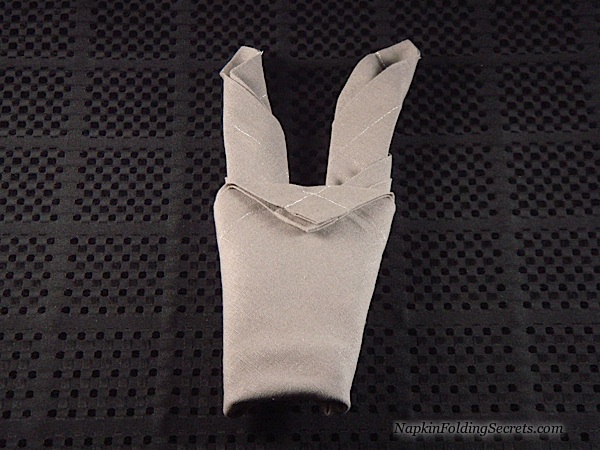 8. Turn down the top center corner of the napkin.