The Fleur de Lis is one of the most ubiquitous symbols in history.  It was a symbol of the French monarchy and appeared on the coats of arms of countless families.  It's a pleated fold that looks great with metal napkin rings.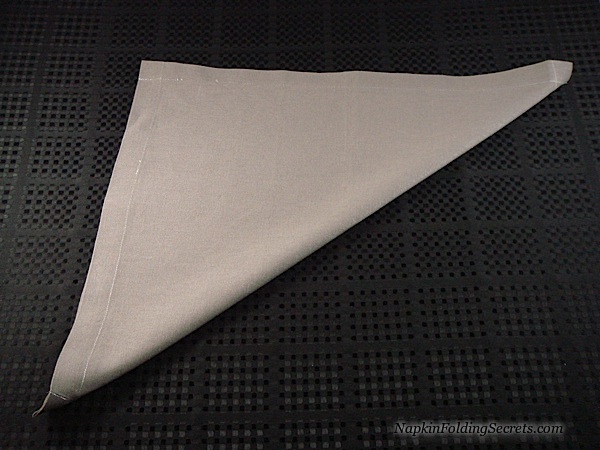 1. Fold the napkin in half diagonally.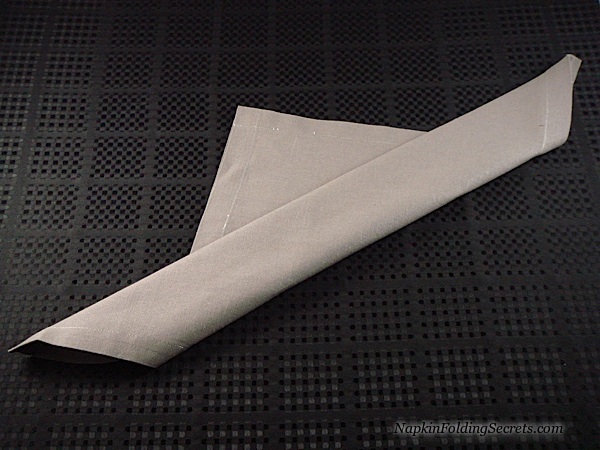 2. Fold the bottom edge up about a third of the way as shown.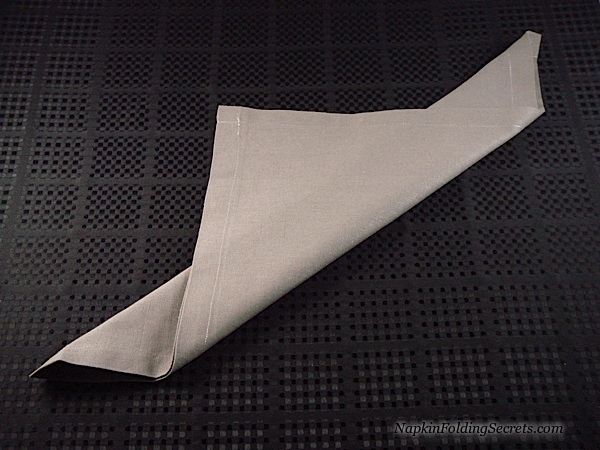 3. Flip the napkin over.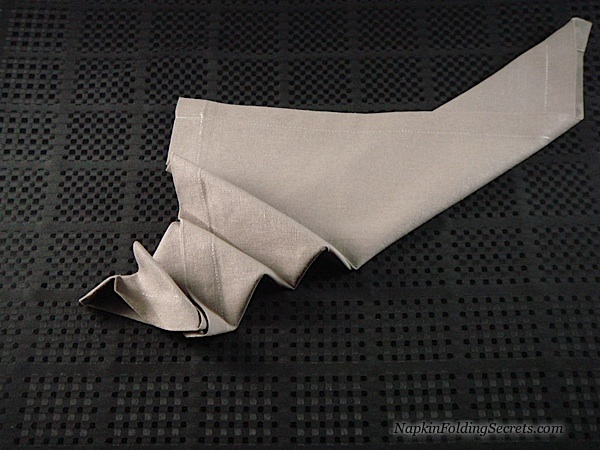 4. Pleat the napkin well on the left side as shown.  Repeat on the right side.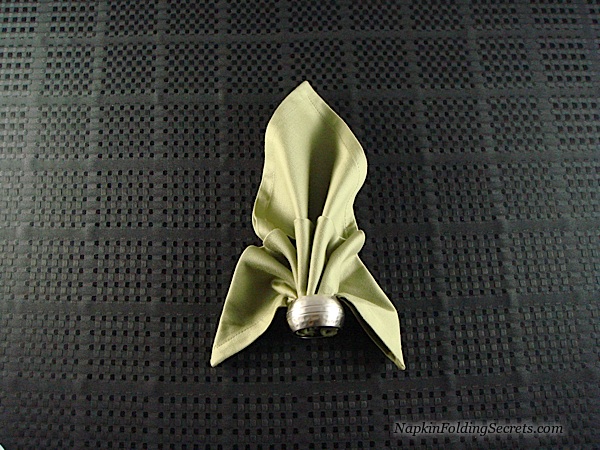 5. Carefully tuck the bottom into a napkin ring and pull out the tips.