The Diagonal Buffet Server is a great fold to use when presenting cutlery at less formal meals.  It looks great when folded with solids or patterns, and is easier to fold with softer fabrics.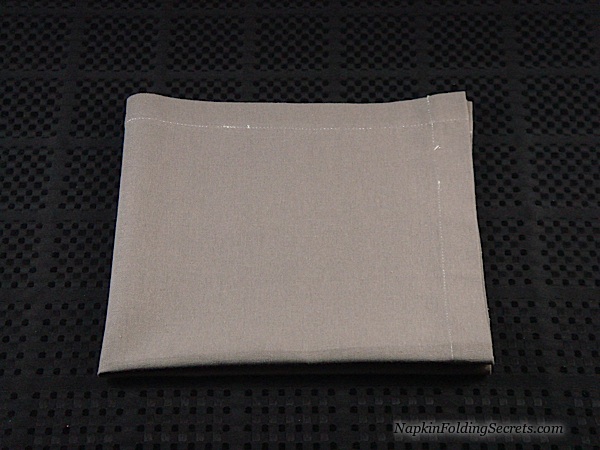 1. Fold the napkin into quarters with the loose corners at the top right.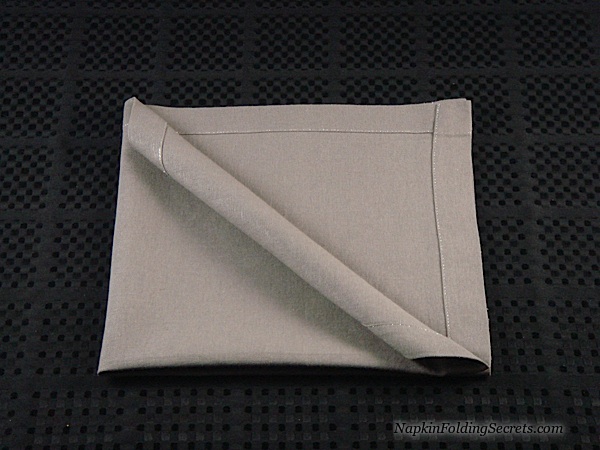 2. Tightly roll the first layer of the napkin down from the top right corner.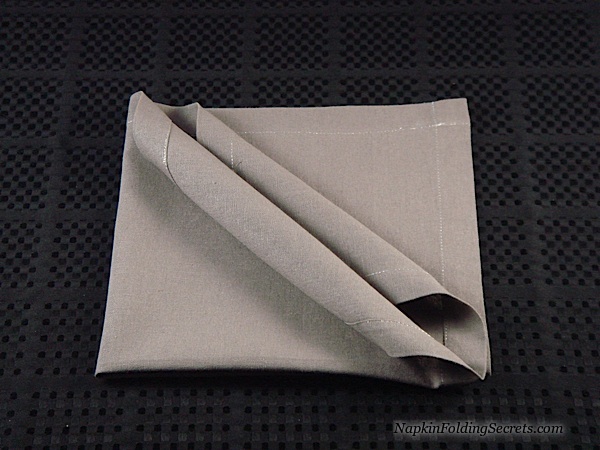 3. Repeat with the next layer until it meets the first roll as shown.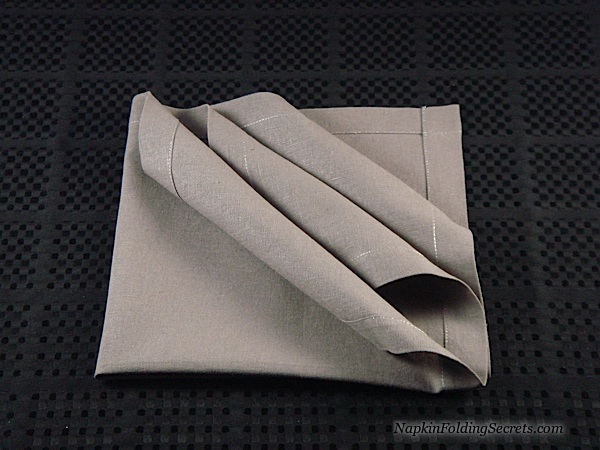 4. Roll the third layer in the opposite direction (under itself) as shown.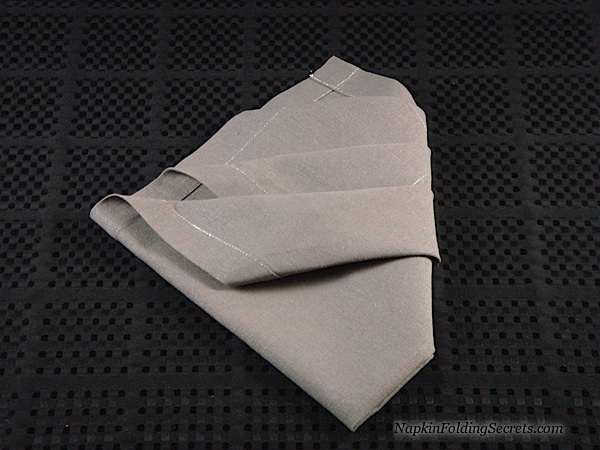 5. Reorient the napkin as shown and fold the right corner underneath.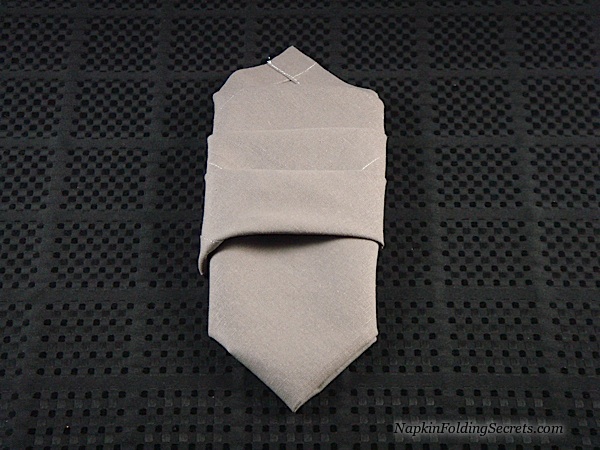 6. Repeat with the left corner.