The Ivy is a very beautiful fold and can easily show off a nice napkin ring. It's also very easy to fold, especially with a softer style napkin.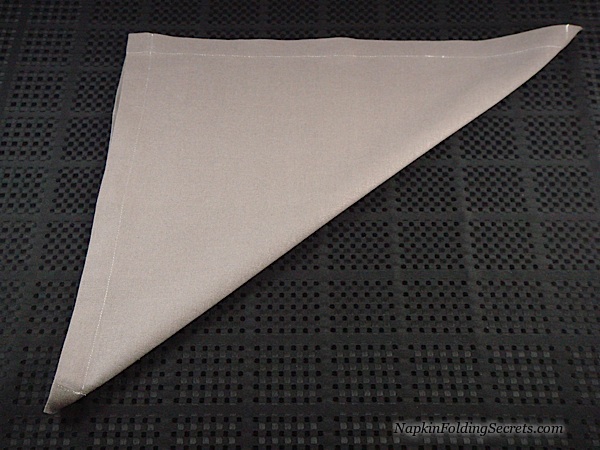 1. Fold the napkin in half diagonally.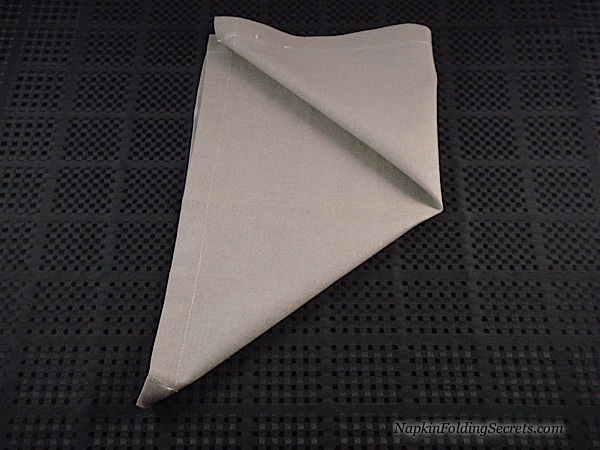 2. Fold the right corner of the napkin to meet the top corner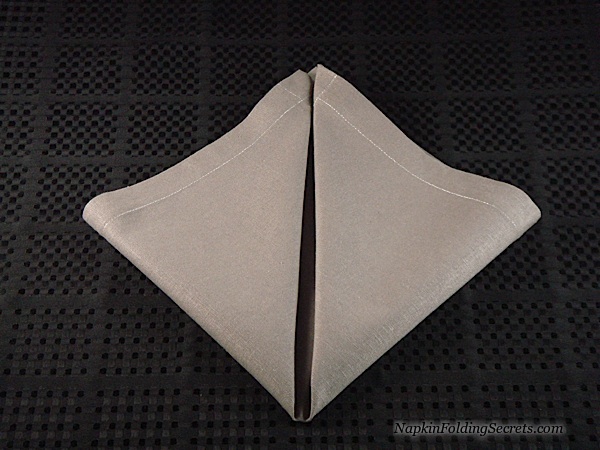 3. Repeat on left side and orient as shown.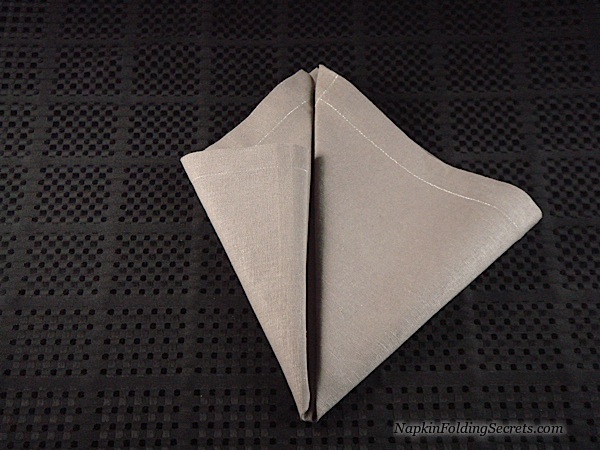 4. Fold the left bottom edge of the napkin to the center.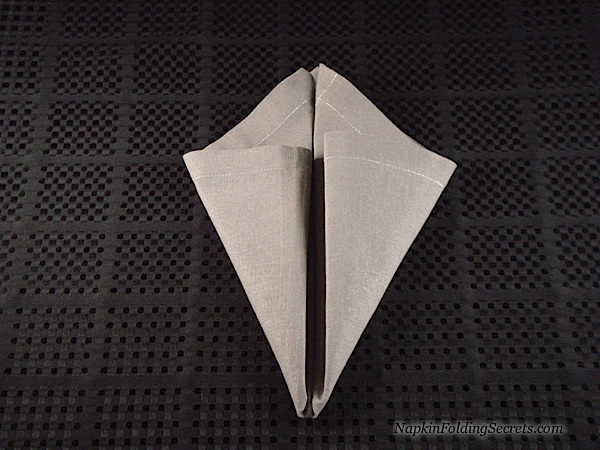 5. Repeat on the right side of the napkin.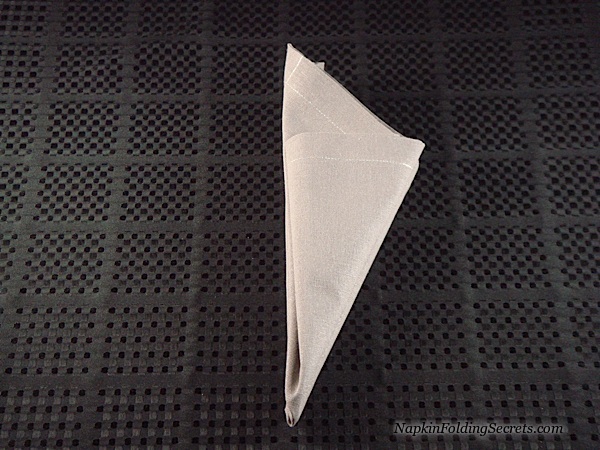 6. Fold the napkin in half vertically as shown.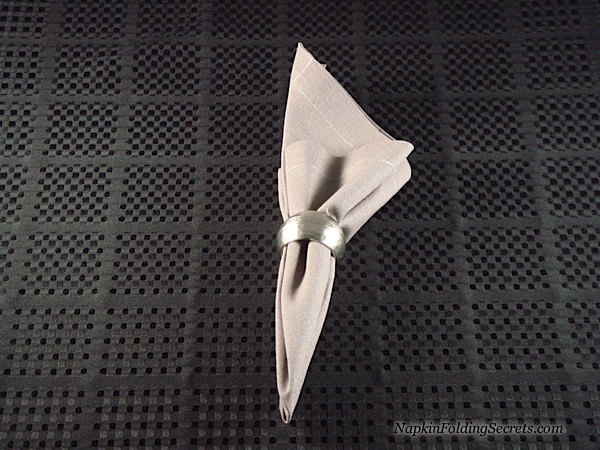 7. Carefully slide on a napkin ring while maintaining a nice dimple in the center.